Chino's owners decided to dump him in the dead of night on the grounds of a church.
Poor Chino spent the entire night hoping that his family would come back, but they didn't.
However, we know that if God cares for the sparrows and he certainly cared for Chino.
So when church workers arrived the next day to see Chino, they knew exactly who to call to save him.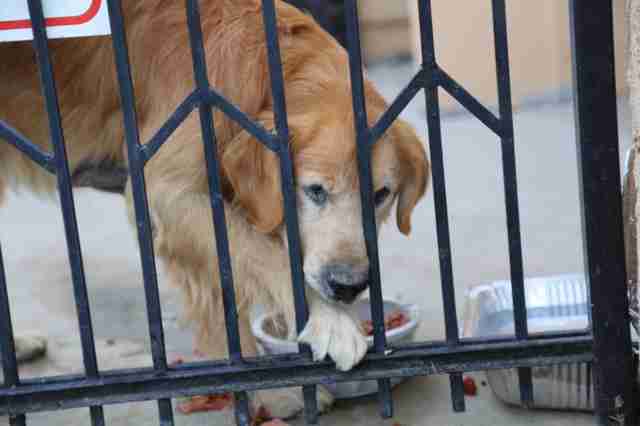 From The Dodo:
One night a few weeks ago, Chino's owners tossed him over the fence of a church — and just left him there.
Completely alone, the 10-year-old golden retriever sat there unnoticed overnight, waiting for his owners to return. But they didn't.
His fur was tattered and balding from years of neglect, and his skin was irritated by mange and fleas. His eyes were cloudy and full of discharge, and he was so malnourished that he had trouble walking. At first glance, he appeared to be blind.
Church employees spotted the dog the next morning and knew immediately that he needed help.
Zach Skow, founder of Marley's Mutts Dog Rescue of Tehachapi, California, answered the call.

"He obviously had not been taken care of and was in an environment where it just stagnated and got worse," Skow told The Dodo. "His eyes were almost rotten — they had been badly infected for a long time and we thought he would end up losing them."
Luckily Zach was able to get Chino the medical treatment that he needed.

"It's only been two weeks and he's acting like a completely different dog," Skow said. "He's playful, happy and running around. When we first saw him we never thought he would even be able to run.
We are happy to report that Chino has now found a happy forever home…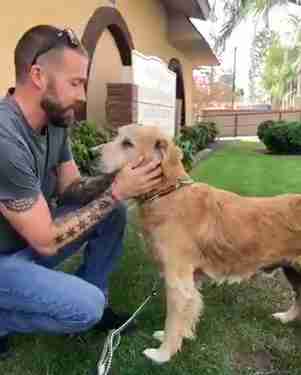 I love a happy ending.
Source: The Dodo